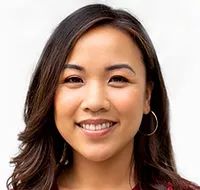 Pattaya Arunrung
English
I was born in Chicago to Thai parents and was raised in the city before moving to San Diego, California to finish my baccalaureate degree. As a first generation American, I grew up with both the beauty of two cultures and languages at home. Thus, teaching English as a second language is something I have done since I was a child with my parents.
I earned my 130-hour TEFL/TESL certification from San Diego State University American Language Institute. Since receiving my certificate I have taught classes for nonprofit organizations, University students and a well-known accredited Language Institute in Southern California. I can adapt to a variety of learning styles and have a passion for developing academic plans for students who want to further their language acquisition.
To supplement my teaching skills, I became a certified yoga instructor in 2014 and have been guiding students through their practice at a local community studio for 6 years. My goal is to foster and maintain an open, honest, and communicative learning environment where you as a student feel supported, confident, and appropriately challenged.
When I am not in the classroom, you can find me in hiking the California mountain ranges, salsa dancing, studying other languages or spending quality time with my family!
Buy introductory program with Pattaya >