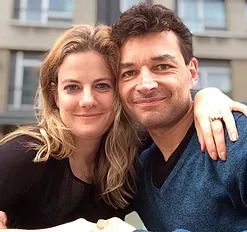 Hello! We are Caroline Phillips and Joe Galea, the co-founders of LingualMuse.
We started LingualMuse out of a lifelong passion for education, cultural diversity, and teamwork. From our lifetimes of experience in education, we know that the ability to speak multiple languages directly translates to stronger career opportunities, which in turn will enrich your life and your travels in our continuously better-connected world. Our mission at LingualMuse is to create that place where you can expand your language abilities and learn to effectively communicate in your chosen language while enjoying all the benefits a multilingual and multicultural skill set can offer you.
Caroline has decades of experience in teaching languages, in Germany, the United Kingdom, and the United States. Working for the US Government's Foreign Service Institute, she was tasked with taking diplomats from zero to conversational fluency and cultural understanding within nine months. Joe's wealth of experience includes creating administrative systems to optimize teacher-student relationships. This translates directly to LingualMuse's unique approach to creating the optimal language learning experience for each individual student.
At LingualMuse, we match you with an instructor who will create a personalized curriculum based on your goals, your personality, your unique learning style, and your schedule. We believe that if teachers can focus on what they love doing most, without worrying about the administrative aspects of private tutoring, they can be fully present for you and your language learning experience.
We hope to inspire you to learn a new language or advance to fluency in a language with which you are familiar. Getting started with LingualMuse is very easy and only requires the commitment of our 90-minute Introductory Program.
SIGN UP TODAY FOR YOUR 90-MINUTE INTRODUCTORY LANGUAGE PROGRAM
Includes Pre-class Meeting & 2 classes – 25% off with code LINGUAL25