Sign up today for your 90-Minute Introductory Language Program
For a limited time only, save 25% on the LingualMuse Introductory Program today with code LINGUAL25 *Includes Pre-Class Meeting & 2 Classes!*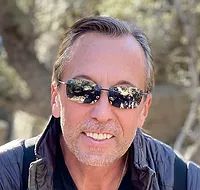 Christophe J. (Spanish student)
Great experience with both LingualMuse and my teacher Natalia. My native language is French but I live in the US. I wanted to find a way to learn Spanish with a French speaking teacher. LinguaMuse connected me with Nathalia. She adapted her method and teaching style to my needs, and she is making the learning process fun. LingualMuse also offered a package just to try it and see if it worked for me, that was a big factor in deciding to go for it. Highly recommended!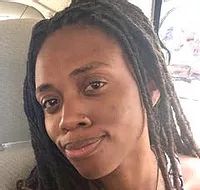 Chantal W. (French student)
The very first person I interacted with was Joe, and the time he took to not only listen to what I was interested in, in order to identify who may be a great teacher for me (which he was correct about!), but also to address the packages and what might work for my goals. This experience felt very individualized and personal, which meant a lot. And was also why I have told everyone about LingualMuse. And then there is my wonder teacher Wala. She is patient, kind, supportive, encouraging, and funny! She always checks in to see how I am feeling about what is being taught, and how it is being taught. She also has made this learning experience feel very individualized. Wala wants me to feel successful, she's a great teacher and cheerleader. I'm just halfway through the 48 classes I signed up for, and I'm farther along than the 3.5 years I took of the same language years ago. I don't really have the words to express how much I appreciate LingualMuse, Joe, and especially Wala. I would recommend this organization to anyone who wants to start from the very beginning or improve on what you already know. I believe that this organization and the teachers are ready, willing, and able to help people reach their goals.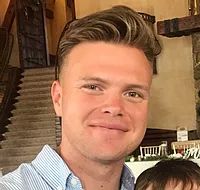 Nic G. (French student)
I have been working with Mariya for a couple of months now, and in just the little time we've been working together I've already learned so much! I look forward to every lesson and the fun activities that we will do! Mariya is very patient and knows just how to adjust her curriculum based on her student's needs and wants. When I have trouble understanding something she always knows what to do to help me. She is very dedicated to her students and makes sure that they are comfortable with the material, and that they fully understand before moving to the next subject. I am very satisfied with my experience, and plan on continuing my lessons with Mariya!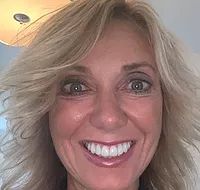 Lynette W. (Spanish student)
I found LingualMuse through Thumbtack. I interviewed with teachers from other Spanish programs and found LingualMuse staff to be more organized, business oriented, professional and flexible. Joe spent almost an hour with me for a 15 minute scheduled appointment to discuss the program. I also had a reduced fee set of sessions to confirm that LingualMuse and I were a good fit. All of my questions and emails were answered promptly.
​I decided to invest in the program and had my first session. My teacher was wonderful but I realized right away not a good fit for my learning style. LingualMuse worked with me to try a different teacher. I was then assigned to Angelica Mendez. Immediately I felt very comfortable and that she had a learning style that I understood and felt I could progress. She is very generous with her time, often going over the set amount of time to allow for one last idea. She also communicates with me between lessons. After a few sessions, I began to increase my time spent learning as I could see the progress with Angelica. I then wanted to take my learning to a new level and add a twist to the outlined program. Joe and Angelica were very supportive and took a chance with me.
I highly recommend Angelica Mendez as a LingualMuse teacher (Spanish for me). Her qualities include: professionalism. structured lesson with freedom, on time, and a method of explaining and teaching that allow me to progress and feel like my investment was worth the money. She is also a very encouraging person!!! I plan to stay with Angelica and LingualMuse for a long time as I work to learn and to perfect my Spanish.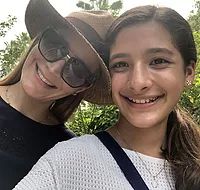 Marian M. (parent of French student)
We have had a wonderful experience with LingualMuse! For me, as a working mom of two, it's very convenient to have language lessons for my daughter from home. For Victoria, as a student, her French lessons has become her favorite activity of the week... She simply love it!
All of the staff members that I have had the pleasure to meet or talk to, have been amazing, very helpful and very well organized. I highly recommend LingualMuse!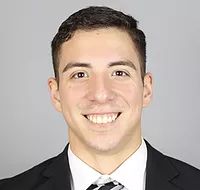 Andrew L. (German student)
I have been doing lessons with Jeff for about 6 months and I can say without a trace of doubt that he has helped me further my goals of becoming more confident and fluid in my target language. I plan on learning from Jeff for quite some time because I believe it to be a very effective way to go about reaching my goals.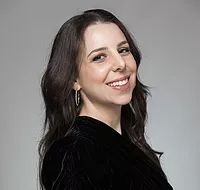 Sara L. (German student)
It has been nothing short of wonderful to study German with Theodora. As an opera singer, it's incredibly important to maintain a baseline level of proficiency in the German language.
It can be intimidating to learn a new language as an adult, but working one-on-one with a tutor has been the best way possible for me to reduce anxiety and learn quickly. During the past several weeks, I went from barely being able to say "hello" to forming complete sentences and understanding parts of German news and television shows. I'm so pleased with LingualMuse and the entire team. They're dedicated, responsive, and completely supportive. I can't wait to work with Lingual Muse as I develop German skills and plan to continue language learning throughout my life and career.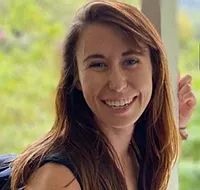 Oakley J. (German student)
Jeff is an amazing teacher!! He teaches in such a memorable and approachable way that I am able to memorize vocab and understand grammar tricks that I was struggling with. I highly recommend Jeff whether you are a novice or looking to perfect your German language skills!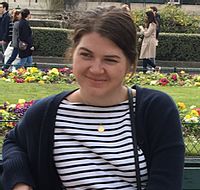 Liz C. (French student)
I spent my high school and college years studying Spanish & Italian, and those studies provided me with many wonderful connections with new cultures and new people. I enrolled in French when I started working closely with some French co-workers. The quality of my sessions with Mariya has exceeded every traditional classroom learning experience I've had. She quickly and seamlessly adapts to my learning style, moves at the right pace for me, and she constantly makes me laugh! I've never felt so comfortable asking questions or making mistakes, which is the only way to truly learn. I cannot recommend Mariya highly enough!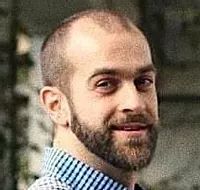 Nick M. (German student)
I have had the pleasure of learning German from Caroline for some time now. She is a tutor that can individualize her teaching methods to your personal growth to stand out from any cookie cutting program online. While bringing a remarkable passion for fusing the history of a language she provides you a better insight on how to break down the language barriers. A language professional I would highly recommend for someone looking to explore a new language for business or pleasure.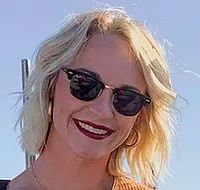 Bailie S. (French student)
I have always wanted to learn French, but never thought it was a realistic goal. I had never taken a single French class in my life and I'm almost 30, so I just thought it would be way too difficult. I'm so glad I found LingualMuse and my Instructor Andrea. She has made learning an entirely new language so much easier than I could've imagined. We have an easy to follow system and she really took time to figure out my best way of learning so that we get the most out of our sessions. I am having so much fun learning French, I look forward to my class every single week. This may be the first time ever that I actually look forward to doing homework!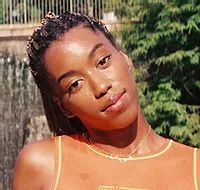 Austyn H. (French student)
Natalia is the best! Her lessons are very organized which I love. Before moving on she makes sure I understand a concept. If I don't understand her first explanation she makes sure to explain it in another way. For example, one of the most helpful things she does when I don't understand French grammar is explain how it works similarly or differently in my native language, English. She also emphasizes the importance of correct pronunciation which is very important for learning the French language. She's also very funny!! You won't regret taking her.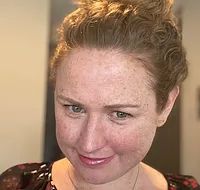 Maggie B. (French student)
Mariya has been the best antidote to my lingual phobia! After many years of French classes via high school and college, I was convinced that French fluency was not in the cards for me. I have been working with Mariya 2x per week for several months now, and she has been able to leverage the information I retained from school while dramatically increasing my confidence, vocabulary, grammatical competence, and enjoyment of the process. I love her approach to learning which is professional and disciplined yet approachable. Each lesson reflects her vast knowledge of the French language and its practical implication, and she is able to adjust to my learning style. Most importantly, she makes the process fun. I look forward to many more lessons with Mariya and can't wait to confidently show off my French skills on my next trip to Paris.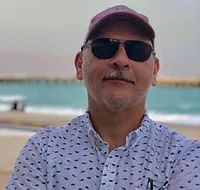 Farid M. (French student)
I have been working on my French with Caroline for over 6 months now, having her as my remote, one to one tutor. This has given me a good chance to know her and her method. Although Caroline teaches all levels, I started off when I had some self-thought background in various aspects of French. What I needed the most was conversational proficiency as well as developing a functioning vocabulary, both formal and colloquial. Caroline has been an indispensable asset for both, and I think I have greatly improved in both. She uses many different resources to keep the learning effective and engaging.
Aside from all these, her schedule flexibility is probably very hard to match, a fact that has been very important to my busy schedule. I have been such a big fan of her method, her personality, and her capabilities, that I easily extended my trial period without hesitation. I can see that she will be a staple in my French engagement for a long time to come!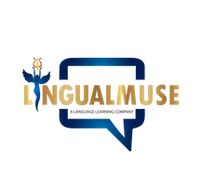 John P. (French and Spanish student)
Andrea is an exceptional teacher. Adept at indicating a students best learning style and constantly adjusting curriculum to meet their needs. Very attentive and respecting. So glad to have been paired with her, thanks to Lingualmuse's compatibility assessment and placement. Looking forward to my next lesson!!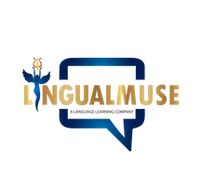 Simone W. (French student)
My husband and I are finally moving to France at the end of May! I can't thank y'all enough as I don't think I would have had the confidence to make this happen if I didn't feel competent in the language. Thanks to Caroline and Andrea for their wonderful teaching making this next chapter of our lives possible!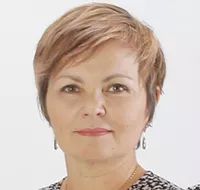 Elena D. (German student)
I started with LingualMuse a few months ago and it's been a great experience so far! I am enjoying my classes and the richness of the topics explored. I never expected that I will enjoy learning German so much! Thank you Caroline and Joe!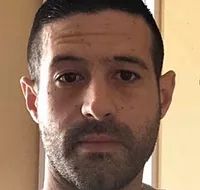 Joe Q. (German student)
I had many options when I was looking for a new language (German) tutor. I can't explain how super nice, and on top of the lessons/coursework she was... it's made this difficult process seem easy, and I am grateful! Highly recommend for those reading this.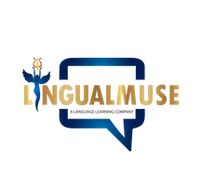 Jakia-James L. (Parent of Mandarin student)
I simply cannot say enough amazing things about this company! My daughter's native language is Mandarin, and she has lost touch with her grandparents since they moved back to Taiwan. She has been working with Ms. Virginia Cutchin for quite some time now, and my six-year-old daughter's confidence in speaking Mandarin has been incredible to see! She is very proud of the skills she has learned and is able engage in conversations with people in our local community. Her ability to speak Mandarin has opened up many opportunities for her. Highly recommend LingualMuse for anyone wanting to learn another language. The availability of teachers and the flexible work schedule makes it easy and convenient to learn at your own pace!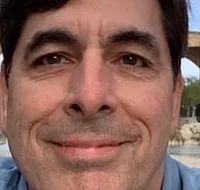 Phil R. (French student)
"In preparation for an upcoming vacation in Provence and Paris, I began working with Caroline to recall and refresh may knowledge of French. I had not studied or used the language since college. After our lessons, I was able to recall a good deal of forgotten knowledge and during my trip I was able to converse with my host in Saint-Rémy, as well as the local shopkeepers, waiters, etc. "en Français". I still have much to learn and plan to continue working with Caroline and LingualMuse based on this past success."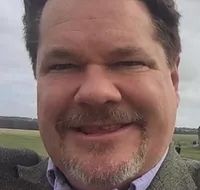 Rick D. (German student)
I have been a German student of Caroline's for about 1 year. She is an amazing language instructor who excels at fine-tuning her technique based on the student's needs and schedule. I highly recommend her to anyone seeking to learn English, German or French!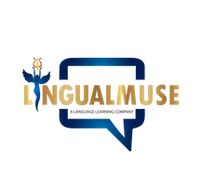 Liguo K. (Parent of ESOL student)
We found Virginia as the teacher for our kids. She is awesome!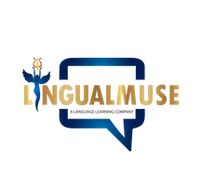 Kellen H. (German student)
My language learning journey with LingualMuse has not only been fruitful, but enjoyable! I found them on Thumbtack and I was impressed by Caroline's resume who used to teach foreign languages to government officials with the State Department! She offers Zoom lessons for students worldwide. Caroline's approach with teaching begins with carefully gauging students' learning styles (visual, auditory, etc.) and then tailoring her teaching style accordingly. She then builds a solid foundation of language basics which allows for more effective retention as students progress. Caroline is also very friendly, patient, and flexible when it comes to scheduling. She also makes an effort to connect with her students on a personal level and fosters a relaxed learning environment! My lessons with her have resonated more than any language app I've ever tried.
Caroline's husband Joe is the company's administrator and is also friendly and easy to work with. He is very flexible with payment plans and will work with students to build a plan that is both affordable and manageable! I could not ask for a better organization that I can depend on for learning a new language, and they have over a dozen other instructors who teach many other languages to choose from. I highly recommend LingualMuse to anyone around the world who wishes to learn a new language!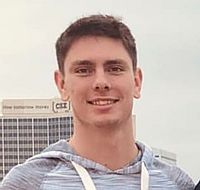 Tristan D. (French student)
Hello! I'm writing a review for Caroline Phillips about our lessons. I'd just like to say it's been an amazing experience not only learning about the language but about culture and different worldly views from a smart and motivated teacher.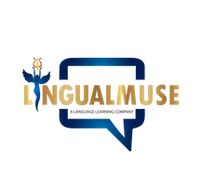 Edwina S. (French student)
I have received French lessons with my "professeure," Wala, for a several months. Her instruction is "par excellence." Wala provides very detailed lessons that have helped me become more fluent in the French language, including words and phrases that are commonly used among younger French speakers (Coucou)! I am extremely satisfied with my learning progress.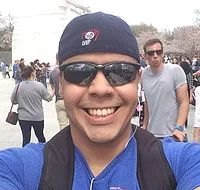 Alex D. (French student)
I currently take French lessons with Caroline Phillips. I look forward to every class. We converse about various subjects and stimulate my search for new terms and learning of the language. I'm very happy with my lessons and recommend it.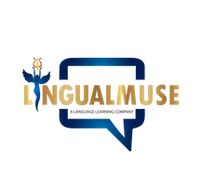 Brooke B. (Spanish student)
We love our assigned teacher Carlos!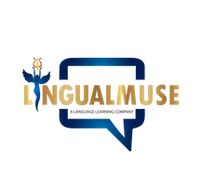 Jennifer L. (French student)
Had a great first lesson. Very professional and easy to work with. I'm excited to continue taking lessons with LingualMuse!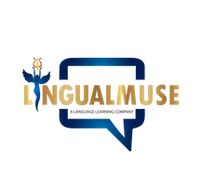 Shanell H. (Spanish student)
I am so happy that I found Lingualmuse and was matched with Natalia C. Ella es una maestra increíble. She is very personable and pleasant to work with. She is definitely helping me regain knowledge of Spanish and building my confidence in speaking. I look forward to meeting with her each week. She has helped to reignite my love for the language and I can see an improvement in my skill level . I would absolutely recommend working with Natalia any day!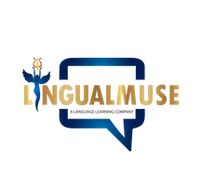 Scott D. (French student)
I came to LingualMuse 8 months ago with a shaky ability with spoken French and a lot of anxiety. Weekly online tutoring with LingualMuse has transformed me into a confident and increasingly facile French speaker who loves making the language part of my day-to-day life, really enjoying and understanding Netflix videos comfortably in French, hopping on chat rooms with other French speakers, and rereading all my favorite novels, this time in French. In turn I have wonderful guided conversations each week with plenty of content to discuss (e.g., often based on all the Netflix, books, etc., I'm taking in) with a supremely intelligent and effective teacher who brings cultural richness, great rapport, and unfailing enthusiasm to every discussion.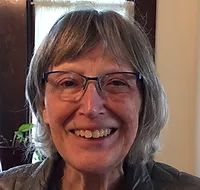 Chris M. (Spanish student)
I first heard of Lingual Muse when I participated in a 10-week group class on Central and South
American culture and the Spanish language. I was surprised to have instructors who lived in Colombia
and Argentina. In the past, I had studied two other languages in classroom settings but had never been able to speak well enough to please myself. Spanish seemed the right language choice because I could envision speaking it here in my city. After seeing LingualMuse in action I decided to try the tutoring route.
I so appreciate the time Joe took and the insight he exhibited in suggesting a tutor for me. He really listened to my request for someone who could teach grammar well--because learning the structure of a language helps me. He suggested matching me with Angelica—and what a good choice that was! She is an extremely creative, engaging, and competent teacher. Angelica promised me that it would be fun and it is! I do study—I don't think one can learn a language as an adult without a bit of study. But I am learning much faster than I have in the past in a classroom.
Angelica is very skilled at ascertaining her students' learning styles and tailoring her methods accordingly. Her enthusiasm and positivity are very encouraging.
I would highly recommend LingualMuse (and Angelica) because the organization in my experience is able to fulfill the company's vision about language learning. What a positive use of Zoom! Plus, their instructors are stellar!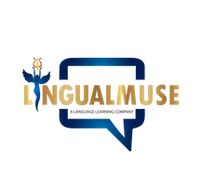 Gerrit M. (director of French student)
I am a filmmaker in the Tampa area and I hired Caroline to teach my actor some French lines for a short film and she was just wonderful! She was brilliant and thorough! She took an actor who didn't know a thing about the French and transformed him to a seemingly fluent speaker of the language in no time at all. I have no doubt that Caroline is the best investment you will ever make when learning a new language. If you want someone with not only mastery over the French language, but mastery of teaching you can stop your search right now. I would highly recommend Caroline to anyone serious about mastering another language!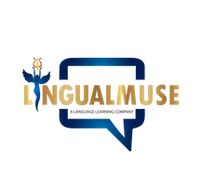 Peter C. (French student)
If you're really into learning a new language, take that extra step and hire a tutor. I did and it's made a huge difference. Working with LingualMuse has been a great experience and I can't recommend them highly enough. I began studying French back in January and after crossing the beginner hurdles I decided to hire a tutor to help my progression towards conversational fluency. I can't speak more highly of LingualMuse. They took my level of fluency into account, assessed my strengths and weaknesses, and worked with me to help me improve consistently. At the end of my first ten weeks I had already noticed a big change. The quality of an instructor goes well past skill with the language though: Part of language learning is staying engaged and LingualMuse made this easy by providing a wide range of exercises to test my progress in my new language.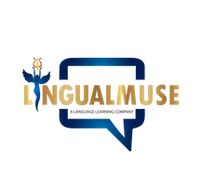 Gayle W. (Italian student)
Our trip to Italy was so much better because of Francesca and LingualMuse. Francesca's wonderful teaching made us both comfortable and more than competent in getting around, speaking to people, and feeling at home in Italy. It was easy and relatively stress-free.
Thank you, thank you for taking these two novices and making us slightly competent in Italian in such a short period! It was remarkable that we could go from knowing only a few words to being the best Italian speakers in our group, some of whom had been visiting Italy for 15 years! Your efforts made our trip extra special!
Our one disappointment was to not find a way to meet you. Venice is still a must-see for us so when we set that trip up, we will reach out because we would love to meet in person!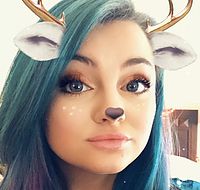 Sarah H. (French student)
I have honestly never met such an amazing teacher! She not only cares about your progress with language but she cares about you as a person. Caroline is so attentive to your learning speed and will go over something as many times as you need to. I HIGHLY HIGHLY HIGHLY recommend her!!! The whole team is great! Joe will help you with the finance part and curate a payment plan that best fits you. He works with you and is super nice!!! If you want/need to learn a new language, you should definitely start here!!!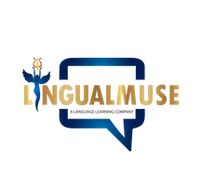 Makenzy G. (Spanish student)
I would like to start by thanking my wonderful teacher Angelica for her patience and wonderful teaching skills. She's very thorough and takes the time to ensure that I understand the lesson before moving on to the next. She works at my pace! I never feel rushed or left behind. This is the best language learning experience I have ever had!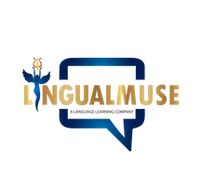 Nancy P. (parent of French student)
I wanted to give a shout out to Caroline Phillips with LingualMuse who helped Carter Paulette get into the University Of Ottawa. After only learning Spanish in High School, Carter took online French classes with
Caroline for a little over a year and was able to pass a french test that not only allowed him to join the French Immersion Stream but also helped us get cheaper tuition at this University. If you need help with any language, I highly recommend them.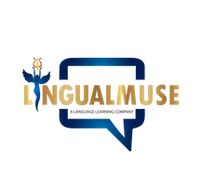 Katie H. (French student/parent)
I was looking for classes that my seven year old and I could do together to help us better learn by being able to practice with each other. Caroline was and is very accommodating to this request and it is really helping us to learn together at a pace we are both comfortable with. She has been really great with teaching each of us individually and together. Besides being a great teacher, she is a lovely person and we are quickly becoming family friends. We look forward to our weekly classes as we fall more in love with the language of French and hope to be bilingual in the end with the help of our wonderful teacher Caroline. :)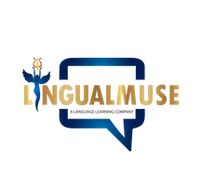 Sabra F. (French student)
Working with Caroline has been a huge pleasure! She is patient and will allow you to go at your own pace while challenging you to go further. I was able to start at an intermediate level after Caroline's assessment as I had had a couple of years of French as a pre-teen. Instead of starting at the beginning level, where I was sure I needed to be, Caroline was able to listen to and understand what I already knew and place me at a level where I'd grow and be challenged. Her business partner, Joe, is also wonderful as he was able to accommodate my sometimes awkward requests for scheduling. LingualMuse will work with you to get you where you need or want to be. They are both quite personable, which helps growth.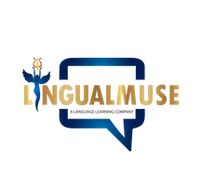 Anna S. (parent of ESOL student)
I am glad that I found this teacher. She has so much patience and knows how to make a child feel free to speak, no doubts, Caroline -LingualMuse is a professional teacher, thank you!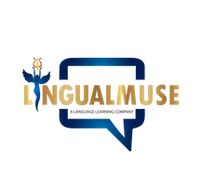 Sherisa B. (French student)
I'm just getting started, but have been really impressed already. I loved the trial session, and valued the chance to make sure we were a great fit. It's nice to feel inspired and supported to reach my French goals!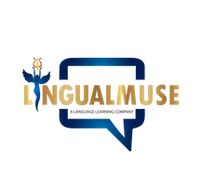 Miral A. (Spanish student & parent of Spanish student)
This review will address 2 people, Joe and Zaray. Joe is warm, accommodating and straightforward. Most people in admin are polite but they beat around the bush. I have faith that Joe will explain every minute a customer is paying for in depth, if asked. Even if he senses that a parent is slightly unhappy he will go to great lengths to make it right. He found my kids a good fit as non native Spanish speakers, in Zaray. Joe is a text away. I cannot commend on how awesome that convenience is. In a pandemic this language service is one less thing to worry about. Zaray is a native spanish speaker. She is easy going which compliments well with my type A personality. I specifically asked for a lenient teacher as she is dealing with 2 of my kids, one who turned 5 after she began with Zaray. Zaray is professional and personable at the same time. She has a great rapport with my kids but with boundaries that they respect. She revises, repeats enough times for the kids to be drilled with any vocab. She was a good fast paced teacher for me , so do not be deceived by her outlook. She can pick up on anything the kids are saying and doing and intentionally puts spanish into the mix. I look forward to how she carries on for the next few months. There has never been any un necessary burden of home work and even after the kids have been tested , she always gets back to me with an unbiased result. Please note that the teachers are not burdened with scheduling which is a plus point as they can only focus on the lessons.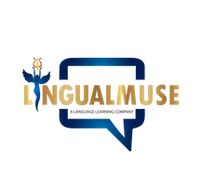 Mariella C. (French student)
I feel so lucky to have found Caroline. She is very passionate and makes you feel so comfortable. She is very good about feeling out your pace and also challenges you. She likes to teach by immersing you into the language and culture. After only a few lessons, things have already started to click. It was so easy to schedule our lessons and she has always been on time. I'm excited to continue this French learning experience with her.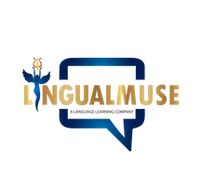 Onnika M. (Spanish student)
I contacted many different language companies and am so happy I chose LingualMuse!!! First off, Joe got in touch with me extremely quick, scheduled a time to chat that worked around my schedule, and was extremely friendly. He asked many questions and chose a tutor he thought I would best match with. He explained to me that all of his tutors are top notch, but I really cannot imagine anyone better suited for me than my chosen Spanish tutor Angelica.
Angelica is an amazing tutor that inspires me to practice spanish as much as possible. She is extremely professional, however I feel she cares about my progress on a personal level as well. Angelica has scuplted our lessons around what she believe would be best suited for my learning style and I have full trust in her process.
​At first, I was a bit concerned about the money and commitment, but after being with LingualMuse for 6 months, I have absolutely NO REGRETS and will be staying with this company until there is nothing left to learn. If any of the other instructors are half as helpful as Angelica, then I HIGHLY RECOMMEND LingualMuse!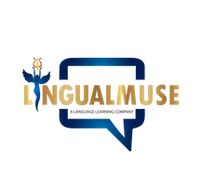 Scott D. (German student)
I hired LingualMuse to learn German as I have struggled to learn the finer points of the language for several years now.
I was quickly and professionally given the option to always work amongst several tutors that perfectly fit my skill level, schedule and the time constraints needed for my progression.
​All staff and tutors thus far have been top notch, and accommodated any questions or concerns I have had regarding my studies, payment plans, and scheduling of courses in the most timely and professional manner of any business I've had the pleasure of working with.
​Their system of learning varies by individual need and instruction style of the tutor, but isn't solely the normal boring memorization and recitation drills that I had come accustomed to in the past.
(Although there are some of these, but this is par for the course when learning any new language).
​Should anyone have need of a tutor; I would not hesitate for an instant to refer them to Joe, Caroline and the team at LingualMuse.
​If you wish to learn a language correctly in a fun and non judgmental environment (often from native speakers), have a bit of fun, and see your knowledge and progression quickly grow; I can't recommend them enough.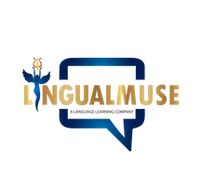 Ela D. (German student)
Learning a new language at LingualMuse is easy and fun. It's like experiencing a new family. The program is customized to your needs and pace. The team is exceptional and highly qualified. Not only you learn a new language, you learn a new culture and you. meet new friends. I highly recommend this program, you will be surprised by the progress you make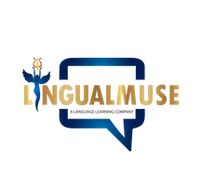 Shanell H. (Spanish student)
I am very excited about working with LingualMuse. Every staff member I have met with have been very pleasant. I look forward to continuing on with this program.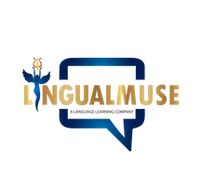 Jakub J. (German student)
I have had the pleasure of working with Caroline for 2 years now, and I have nothing but great things to say about my German lessons with her! As a teacher, she always comes prepared for our lessons, and is always available to answer my questions in her free time as well. She has adapted our lessons based on my progress and it has helped me further develop my German. Lingualmuse as a company was always very supportive in helping me find a lesson plan that best suited my schedule and finances. I would highly recommend Lingualmuse and Caroline to anyone looking to learn a new language!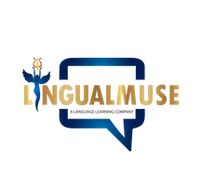 Nelson D. (French student)
The staff has been super responsive and friendly. My tutor is great, she is French and likes to share information about her culture. In addition, the class is very interactive and has many resources available to help you learn.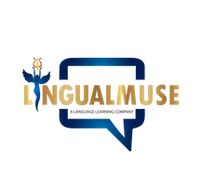 Elena D. (German student)
LingualMuse offers a special experience where learning a new language is easy and fun. I started German a year ago and I learned so much about the German culture, art and traditions from my amazing teacher Caroline that I cannot wait to travel through the country. The pace and topics are customized to my interest and the ease of scheduling supported by Joe allowed me to learn continuously despite my hectic schedule.
​Joe and Caroline, thank you for this extraordinary experience. I am very impressed with my own progress and it was only possible here. I am able to use the knowledge immediately to interact with my German colleagues and read German news and regulations. You made my job so much amazing - thank you!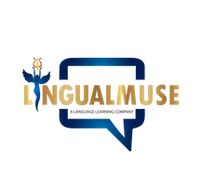 Katie M. (Spanish student)
Being a medical professional, I see the lack in communication between patients speaking a different language other than English. Becoming bilingual in Spanish made the most sense to benefit all patients, which is why I started taking lessons with Angelica. Angelica was great helping me learn the basics to fully comprehend the structure of sentences. It became easy for me to see why sentences were put together in a specific way, and then I started to see patterns to know what direct/indirect object, etc to add. Angelica was very flexible to meet me at a time that worked for me with my busy schedule. Angelica made lessons fun, which made me want to set up more lessons to practice pronunciation and it made the material easy to learn. The material added to the google doc with each lesson makes going back for a review super convenient and easy to where I can print out a page and study that lesson or vocabulary and not feel overwhelmed. Thank you!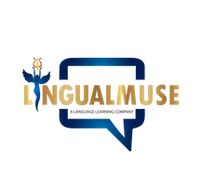 Brenda A. (German student)
Caroline and I have just recently started working together to improve my conversational ability and listening comprehension. She has been very flexible and accommodating about scheduling and easy to work with. I was initially skeptical of the need to use FaceTime versus hiring a tutor in my area, but she is wonderful and I couldn't now imagine working with anyone else.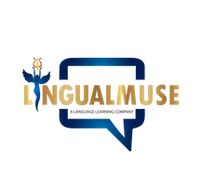 D. Jingyi (English student)
Virginia is one of the best, most hardworking, and caring teacher I've ever known. Whenever I have a question in class, she can always give a clear explanation along with numerous examples. After each class, she would always carefully compile organized class notes and useful resources. I've learned a lot!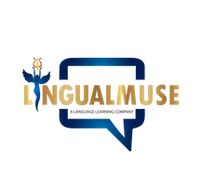 Courtney E. (Parent of Spanish student)
My son Leo, 8 years old, had expressed interest in Spanish. The very first class he had with Angelica made him feel comfortable and excited to learn more. She has taught Leo to the point where he knows conjugations and can roll his R's, which is an huge accomplishment for Leo. Angelica is the perfect teacher for my son. She is caring, patient, and goes above and beyond for her students. We cannot thank Angelica enough for the progress we've seen in Leo. If you're a parent and your kid is struggling with Spanish, I strongly recommend Angelica to be their teacher!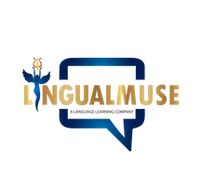 Jill K. (French student)
Exactly what I was looking for.