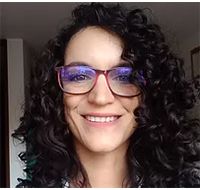 Natalia Carrizosa
Spanish, French, and English
Hello, my name is Natalia.
I live in a French-Colombian household where we switch language constantly between French and Spanish. I love meeting people from around the world and that is why I studied International Relations. I was an international journalist and then joined the Red Cross-Red Crescent offices in Geneva which allowed me to travel a lot and meet people from many interesting backgrounds. I lived in Paris, while studying, in the beautiful alpine countryside on the Swiss-France border, and in modern Copenhagen in Denmark. I am now back in my hometown in Colombia with its smells of coffee and passionfruit.
I wish to share with you the wonderful power of foreign languages to expand your world and fill it with richness.
Buy introductory program with Natalia >