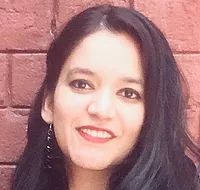 Nandini Agarwal
Hindi, French, and English
Bonjour! Hello! Namaste!
My name is Nandini Agarwal and I am a polyglot, fluent in French, English, and Hindi being my mother tongue. My passion for French language took me on a different journey. It started while I was pursuing my undergraduate course and along with that I completed B2 level of French language at Alliance Française. My willingness to learn more took me to the prestigious Delhi University where I completed 'Diploma in French Language' and my hard work got me second rank in Delhi University. Since then I am involved in many freelancing projects and gained multiple skills along with that.
I have successfully completed French Language Course Content Development and Teaching Internship at LangEcole and International Summer Internship at Modlingua. I have translated various documents from English to French and vice versa. Recently, I translated a report on 'The State of Water' for a USA-based CEO. I am responsible for teaching all the components of French language, such as pronunciation, grammar, composition, sentence construction and vocabulary.
I strongly believe in engaging students with creative lessons and a strong classroom presence. I have the ability to navigate ambiguity, work independently and be able to chart the direction of projects with being detail oriented, quality focused and proactive.
Currently, I am a French Professor and Translator, Graphic Designer, Video Editor, Sales Expert and Social Media Strategist working online in various domains.
Buy introductory program with Nandini >