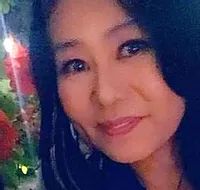 Mikako Sato Stetson
Japanese and English Teacher
Having over 25 years of teaching experience as well as working as a professional cross-cultural consultant, simultaneous and consecutive interpreter, and translator, I am passionate about teaching my students, not just languages, but culture and society that can open their horizon to different backgrounds and perspectives.
I was born and raised in Saitama, Japan. I spent one year in high school in Waterloo, Ontario, Canada as an exchange student. After returning from Canada, I went to International Christian University which is English/Japanese bilingual university where the courses are taught both in English and Japanese. I took English as a Second Language teaching classes, Japanese as a Second Language teaching classes, and also obtained Social Sciences High school teaching certificate. Upon graduation, I was awarded Ambassadorial Rotary Scholarship to study at Boston University and entered post-bachelors Ph.D. program in Sociology.
Teaching has always been my passion, I started teaching English professionally while I was in college as a tutor and also as a lecturer at English Language Schools in Japan. While in Boston, I taught Japanese courses at Boston College as well as at Japanese Saturday school to American children aging from 6-12. After returning to Japan after living in Boston for 5 years, I taught Japanese Culture and Society classes to students from Lynnfield College who were studying abroad in Japan for 5 years. I moved to Orlando, Florida in 2016, while continuing to work as a professional cross-cultural communication consultant assisting numerous companies and governments, I also taught Japanese history and society to high school and adult students.
I love teaching interactively based on each student's interest. Let's have fun and learn together!
Buy introductory program with Mikako >