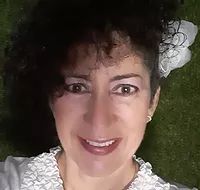 Angelica Mendez
Spanish and English
Spanish Team Leader
Having been on both sides, learning and teaching, of several foreign languages, I have developed a very good understanding of the different components of learning a language (vocabulary building, pronunciation, language constructs, etc.), and how to combine them most effectively to accelerate learning and make it enjoyable. One-on-one time is best utilized for pronunciation, clarifying use of language constructs and colloquialisms, identifying strengths and weaknesses, and designing a plan specific to each individual student to achieve that student's specific goals (e.g., introducing a child to foreign languages, tutoring a student preparing for a year abroad, learning enough to make a vacation more enjoyable, brushing up to prepare for business meetings, or mastery of the language to relocate to a foreign country).
I was born in Mexico and grew up bilingual – English and Spanish. I moved to the US as a child to attend boarding school. I have a B.S. degree in Computer Science from University of California, Riverside. I did my graduate work in Software Engineering at Stanford University. I have lived in Southern and Northern California, Boston, Miami, and Arizona.
After 10 years in Hi-Tech I developed a passion for the sea. I lived on a boat for 7 years in Miami and became a US Coast Guard licensed boat captain (1600-ton Oceans). For the past 15 years I have worked on private yachts and Oceanographic Research Vessels – sailing the Atlantic, Pacific, and Indian Oceans.
Languages and travel are my passions. I speak English, Spanish, French, Italian, some German and Portuguese, and beginner Tagalog. I have taught ESL and Spanish for two years each. I am fortunate to have attended the best language schools in France, Italy, and Germany.
I have been to 57 countries – all 7 continents. My languages and travel have served me well throughout my life. I am passionate about sharing my language skills with others. I am well aware that many people experience frustration and give up on learning a language. The problem is not the student, it's the approach. I love to help those people "turn it around" and find out how enjoyable it can be to learn a language, having the right guidance and support. You, too, can have the exciting and rewarding experience I have enjoyed many times over!
In addition to languages, travel, and boating, my hobbies include:
Skiing

SCUBA diving

Hiking

Flying

Maintaining my eco-friendly "off-the-grid" property with solar power, well water, wood heat, etc.
I encourage you to book an Introductory Package with me TODAY! I will show you how I can help you reach your language goals – YOU WILL NOT BE DISAPPOINTED!!
Buy introductory program with Angelica >