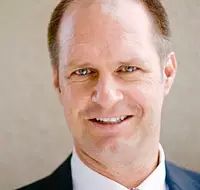 Jeff Cerny
German and English
Jeff Cerny is a longtime German linguist. After completing language training at the United States Defense Language Institute in San Francisco, CA, and then the advanced course in Monterey, CA, he served as a US Army translator for three years in West Berlin, Germany, and has also worked at the summer camp at Black Forest Academy in Kandern, Germany.
Jeff completed his BA in German through the University of Maryland with coursework in Germany and England and completed his MBA at the University of Wisconsin in the US.
Currently, Jeff is a corporate trainer and mortgage banker, and he and his wife have three children who all live in the western suburbs of Chicago, IL.
Buy introductory program with Jeff >