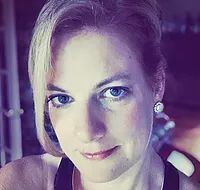 Caroline Phillips
German, French, and English
President & Head Teacher
I was raised in a bilingual German and French-speaking family and we often traveled to France and Belgium. This immersion experience not only provided a natural learning environment but also a cultural education. I learned English in school and subsequently lived in London for several years immersed in the English language which solidified my tri-lingual skill set. I incorporate immersion techniques in my teaching strategies and my own curriculum.
When I relocated from London to Washington, DC, I worked for the Foreign Service Institute (FSI) training US Delegates to speak French or German. This experience took my skills to the next level. My objective was teaching language fluency in just 9 months. To accomplish this aggressive goal, students required intensive one on one class training and hours of self-study to learn the required vocabulary. I incorporate some of those strategies at LingualMuse to accelerate learning.
In 2016 I founded LingualMuse with Joe Galea. In addition to the joy of teaching languages to my personal students, I am thrilled to oversee the teaching skills of our teaching staff. Today, LingualMuse offers French, German, English, Spanish, Portuguese, Russian, Bulgarian, Mandarin, and Arabic language lessons! I am excited to work with my students and immerse myself in my language teaching every day.
Buy introductory program with Caroline >