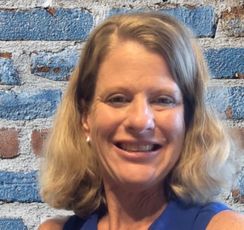 Shannon Schmidhammer
American Sign Language (ASL)
Hello!
I was born deaf and grew up in Columbus Ohio. I have been signing since I was 7 (I started Oral program then transferred to PSE - Pidgin Sign Language). I was mainstreamed: Reading and Writing were my favorite subjects. The. I went to Model Secondary School for the Deaf for my senior year, then I started to immerse in ASL within the Deaf community.
I went to National Technical Institute for the Deaf/Rochester Institute of Technology) in Rochester, New York. Then I decided to go to Gallaudet University for my BS and University of North Florida for my Masters of Education. I had been a substitute teacher for the Deaf and Hard of hearing and ASL classes for years. I was an adjunct professor at Scottsdale and Gilbert/Chandler community colleges for 2 years. I went on several different careers until something fit for me.
I was looking for something to work from home, and my job coach told me about LingualMuse. I thought why not to give it a try. When I am on vacation or traveling, I can still work from home! I hope to travel to Greece, Italy and Ireland one day.
Buy introductory program with Shannon >