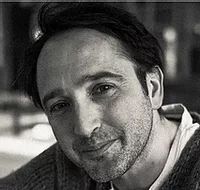 Lorenzo Guglielmi
Italian
I was born in Italy, in a little seaside town, not far from the famous Cinque Terre. I spent almost all my childhood there before moving to a North Eastern region named Friuli Venezia Giulia, still nowadays more celebrated for its fine wines than for its Unesco heritage.
Although I have always missed my Ligurian Riviera, I consider the experience of growing up in Friuli Venezia Giulia a real gift. Friuli is a cross-bordering European region, with a lot of immigrants and language minorities, but in the meanwhile, in the past, it was also on the border with Yugoslavia and not too far from the Countries of the Warsaw Pact – close enough to host the biggest military USAF base in Europe ;-)
Many kids of my generation experienced many changes and they were exposed to different languages and cultures: German, Slavic (especially Slovenian and Serbo-Croatian), Hungarian and, of course, the American English heard through radio broadcasting. As in every multilingual and multicultural community, you can meet many extremely open-minded people, as well as persons with prejudices and stereotypes.
Well, it is probably my curiosity (and, sometimes, love) towards contradictions and my nostalgia for the sea, which took me straight to Trieste (a port city on the Adriatic sea, stuck to the border with former Yugoslavia) to study Political Science, Sociology and Foreign Languages – English, Spanish, Serbo-Croatian.
After my degree in Political Sciences, I moved to Belgrade (Serbia) in 2003. I started to work as a journalist and translator (Serbo-Croatian-Italian). In Belgrade, I had the opportunity to teach Italian to foreigners. I have lived there until 2008, working as Italian language teacher in the local private school "Scudit" and in private universities, while attending on-line classes of the "Master Itals" (Ca' Foscari University, Venice) in Language Teaching Methodology.
From 2009 to 2013 I completed a PhD degree in Applied Linguistics at the University Ca' Foscari of Venice, but I also continued to work as a teacher of Italian language. I felt in love so deeply with Venice and its lagoon that in 2015 I also started to work as a licensed tour guide!
I would be glad to teach you Italian, but I would also like to make you discover more about my country and my city. If traveling is an innate human need, speaking the local language is probably the most powerful vehicle to reach the heart of a place. Language is part of the destination ;-)
Some facts about me:
- I believe that you are not properly dressed up if you are not wearing a smile.
- Hobbies: writing, sailing, rowing, playing guitar.
- I have a nightmare: going back to live in the mainland and car commuting instead of walking and using the boat
- I am very interested in eco-architecture and green economy
- I enjoy learning languages and, sometimes, I like to spend hours just listening to the sound of unknown idioms
- Errors and mistakes are not a shame, but they are often a "symptom of learning" - which is fortunately not a disease ;-)
- Is Grammar boring? No, learning grammar can be quite fun, but also the most playful and entertaining approach needs commitment, both from the teacher and the student
Buy introductory program with Lorenzo >